Enjoy a super cleansing bar soap packed with organic mint and rosemary as it stimulates the entire body waking you from within. Start your day off fresh and ready to go with our magical invigorating Rosemary Mint Soap.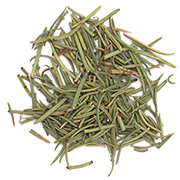 Rosemary
Rosmarinus officinalis
Organic peppermint is antiseptic, balances out the oil production, reduces redness, relieves pain, controls acne on the face and body, improves blood circulation, and brightens skin.
By using this soap you will clear skin up, tone, and bring dull skin back to life. Best used in the morning, take our Rosemary Mint bar soap and use as a scrub or apply soap to a wash cloth and clean skin in a circular motion.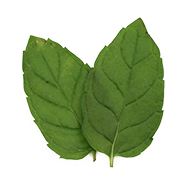 Peppermint
Mentha arvensis
What we like about this Rosemary Mint Bar
A quick way to get skin glowing again
It feels like you shed a billion skin cells especially if used in combination with a Korean Exfoliating Mitt
The smell is a fresh and uplifting combination of peppermint and rosemary
You get out of the shower feeling ready to tackle your day.
Aromatic Scent:

sweet, malty, hops, balsamic

Aromatic Strength:

medium

Lather Ability:

heavy

Feel:

moisturizing, smooth, clean

Lasting (Daily Use):

2 - 3 weeks

Shelflife:

24 month

Size:

4.5 oz (130 g)
Related products
Buy 2 and more at $8.45
Buy 5 and more at $7.95
Add to cart