Our face is nature, pure smells that remind you of being in the great wilderness. Our primary efforts include manufacturing fresh quality products with innovative creations where nature and science meet. Our products have antique and vintage-inspired qualities as recipes from the Naturalism and Renaissance era are used combined with a modernistic and leading-edge approach. We practice excellent customer service, sustainability, and composing complete eco-friendly products from our ingredients to our choice of packaging.
Our ingredients are pure natural or derived from nature. This means:
NO Artificial Preservatives
NO Parabens
NO Petrochemicals
NO Chemicals
NO Synthetics
NO Toxins
NO Artificial Colorants
NO Artificial Fragrances
NO Animal Testing
NO Animal Ingredients
NO Sodium Lauryl Sulfate (SLS)
NO Sodium Laureth Sulfate (SLES)
NO use of Microwaves
Made in USA / California
Made with local ingredients if available.
Made with Pesticide Free and Sustainable Harvested ingredients.
We try to avoid plastic in our production, our first choice is glass.
Labeling and Prints
If you wondered why our labels start to break down after a while is because our labels are 100% recycled paper, printed with Soy Ink. The draw back is that eventually the labels will dissolve during extended use. We where thinking of changing our labels but we would rather have them 100% biodegradable than to use a synthetic material that does not biodegrade and will most likely hurt our environment, us, and animals in the long run.
Shipping Packaging

We use Eco Friendly USPS shipping containers that are made from recycled cardboard and the peanuts you'll find in your package when shipped to you are reused peanuts from our suppliers that ship to us. So if you receive a Opas Shipment please reuse the peanuts or box and contribute to reduce shipping materials in our landfills. Peanuts have the tendency to be picked up by the slightest breeze and get blown all over our environment. Sadly, most of the peanuts sold nowadays are not biodegradable. Most Peanuts are made of polystyrene. Polystyrene can be recycled, and has the number "6" as its recycling symbol. Polystyrene does not biodegrade, and is often abundant as a form of pollution in the outdoor environment, particularly along shores and waterways.
Our glass packaging contains recycled materials
Please see product packaging for the recycled amount. The glass containers are multi purpose, try using them for storage or herbs. There are plenty of creative ideas to get them to use.
PET Plastic Packaging

Even so, we would prefer biodegradable packaging but PET Plastics are a step in the right direction. PET are recycled plastics to reuse the material out of which they are made and to reduce the amount of waste going into landfills.
Bags and Sleeves
We do not encourage the use of regular Polypropylene bags because they will not biodegrade in nature. Our bags and sleeves are 100% Vegetable Cellulose Bags and are 100% biodegradable. We are always improving our packaging and we strive to provide quality and eco friendly products.
Supplies and Ingredients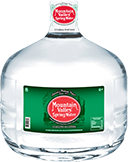 In our production we use distilled water in 5 gallon Glass Jugs, our water has never been stored in plastic bottles. By doing this we assure no plastic contamination of the water. We chose to use exclusively Mountain Valley Spring Distilled Water for our water based ingredients. Privately, we use Mountain Valley Spring Water and we taste and smell a huge difference between glass bottled water vs plastic bottled water.
Web Shop and Site Hosting

opassoap.com is powered with 100% Wind Energy.