Our Products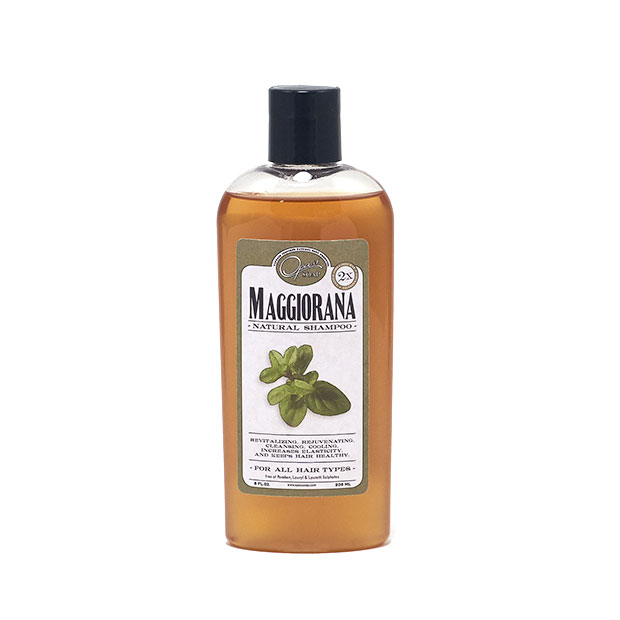 Maggiorana shampoo is revitalizing, cleansing, cooling, increases elasticity, and keeps hair healthy.
The scent of this shampoo is herbal yet sweet and fresh. We add hair vitamins to promote healthy strands and botanical extracts to help prevent breakage. We add essential oils like Fir Balsam to rejuvenate your scalp and Palmarosa to cool. Try our line of shampoos and conditioners to achieve softer, silkier, well-balanced hair.
Have you a clue?
Maggiorana means Marjoram in Italian.
Aromatic Scent:

herbal, fruity, sweet

Aromatic Strength:

medium

Lather Ability:

heavy

Hair Type:

normal - dry

Benefits:

revitalizing, cleansing, cooling, increases elasticity

Lasting (Daily Use):

4-6 weeks

Shelflife:

6 month

Size:

8fl.oz. (236ml) or 16fl.oz. (472ml)