Handmade Pumpkin Soap
Written by Mercedes & Thomas on Sunday, 13 October 2013. Posted in Good to know
It's pumpkin season! Our beautiful pumpkins, molded out of a real pumpkin are here!
Enjoy handmade custom pumpkin spiced miniature pumpkin-sized soaps. Use for decoration, Halloween Ball, party, wedding, or use it for soap.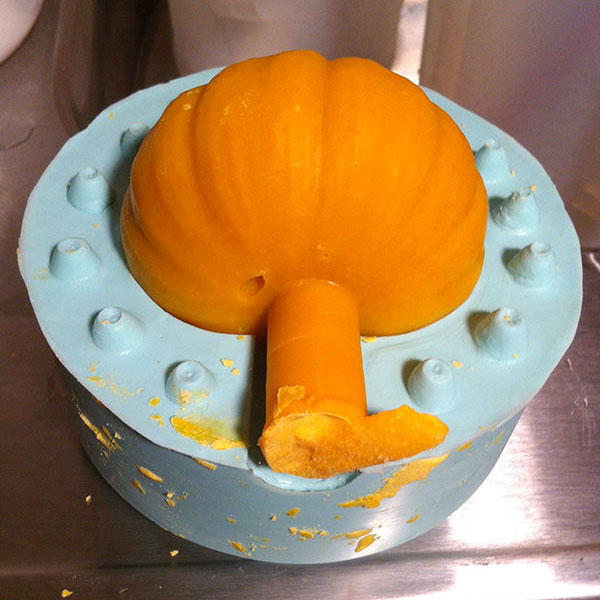 Pumpkins smell like a pumpkin spiced pie or delicious holiday cookie. It smells so good, you'll want to eat it. Pumpkin soap has light moisturizing properties mainly due to shea butter. Shea butter heals, protects, and helps restore the skin's elasticity and hydrolipidic film further assisting with dry thirsty skin.
Nutmeg stimulates the brain helping to remove mental exhaustion and stress. Nutmeg has been also found to boost brain activity enhancing concentration for both studies and work. While Nutmeg holds strong antiseptic properties, we all know it for the its common uses as a spice in food during the holidays.
Pumpkin soap also contains cinnamon that combats the feelings of both exhaustion and depression making this a very uplifting yet warming soap. Vanilla, has a high anti-oxidant content, is known to improve sleep, a natural aphrodisiac, and anti-carcinogenic.
Curious seeing how we made the mold from a few real pumpkins?