Santa Barbara Earth Day Festival 2017
Saturday, 22 April 2017 - 11am-7pm & Sunday, 23 April 2017 6 - 11am-6pm
Find us there, same time in Eco Marketplace! Celebrate earth! Come out and show your local support!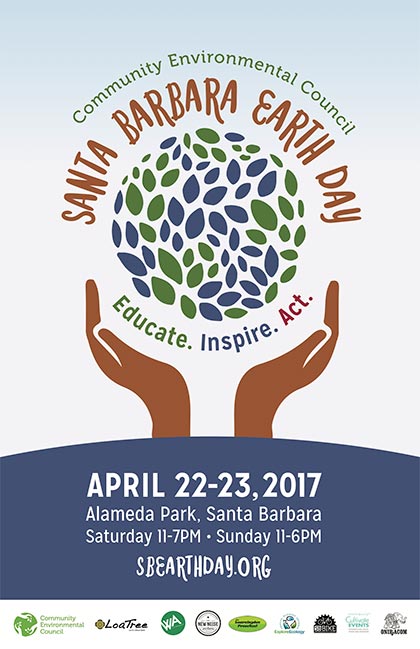 Join us in two days of celebrating the earth!
Come learn how to go-green or be greener, recycle, preserve, and conserve!
The following is expected:
• Lectures, workshops, art events and other activities
• Green Shorts Film Festival
• Green Home Pavilion
• Green Car Show
• Harvest to Home area
• Environmental Hero Award
See you there!
Date: Saturday, 22 April 2017
Venue: Alameda Park
Street: Santa Barbara St
Zip: 93101
City: Santa Barbara
Website: http://www.sbearthday.org/