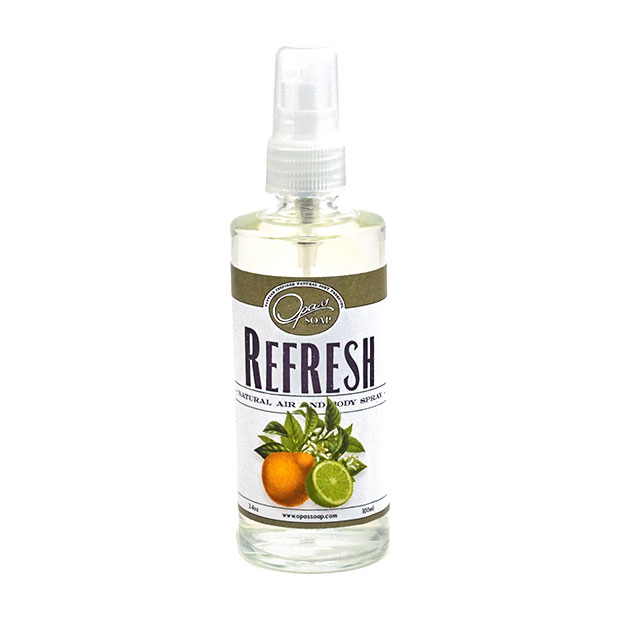 Opas Refresh Spray is made of essential oils to quickly refresh the body. Use this spray to also freshen any room.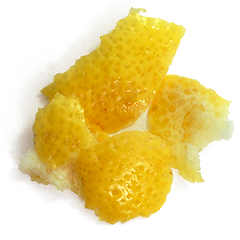 Lemon
Citrus limonum
These incredible fresh tones of citrus is a mix of California Lemon, California Orange, Lemongrass, Mandarin, Organic Lime, Petitgrain, Blood Orange, and Wild Harvested Rosewood. Our spray is 100% eco-friendly and comes in a 40% recycled glass. Other ingredients include water, glycerin and polysorbate. Spray body after showering or during the day as a refresh. Our sprays can be used in the house and or on fine linen. Use our natural spray in your car as a car freshener and in the bathroom. An energizing spray that never gets old, a mesmerizing vacation scent -- it's Refresh!
Made in the USA. Important information about ingredients: Lemon comes from California, Organic Lime comes from California, Orange comes from California and Rosewood is Wild Harvested.
Did you know Polysorbate is a natural emulsifier derived from Coconut? We add vegetable glycerin to our sprays for its light moisturizing properties.
Aromatic Scent:

fruity, tangy, fresh

Aromatic Strength:

strong

Benefits:

uplifting, refreshing, cleansing

Lasting (Skin):

medium

Shelflife:

8 month

Size:

4fl.oz (180ml)