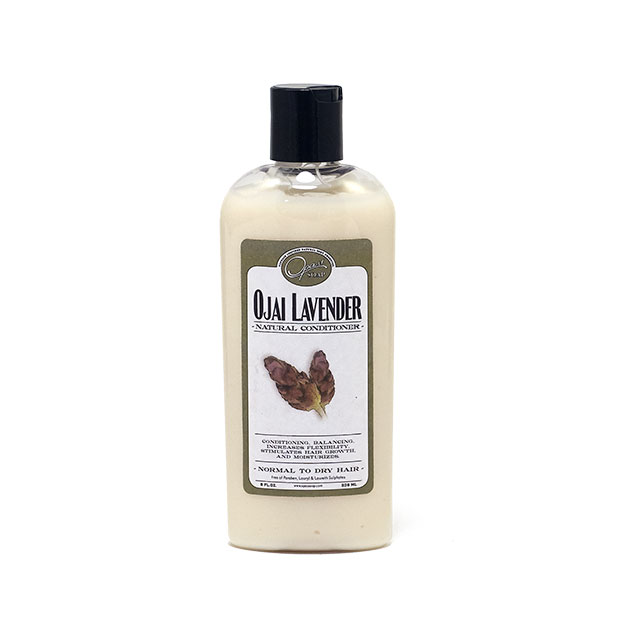 Ojai Lavender Conditioner
Ojai Lavender conditioner is balancing, conditioning, calming, relaxing, increases flexibility of hair, and stimulates hair growth.
Our Lavender, we use, comes from a local Lavender farm in Ojai, California. Ojai Lavender suits normal to dry hair conditions. Try our line of shampoos and conditioners to achieve softer, silkier, well-balanced hair the natural way.
Aromatic Scent:

earthy, sweet, calming

Aromatic Strength:

medium

Lather Ability:

none

Hair Type:

normal - dry

Benefits:

balancing, conditioning, calming, relaxing, flexibility

Lasting (Daily Use):

3-5 weeks

Shelflife:

6 month

Size:

8fl.oz. (236ml) or 16fl.oz. (472ml)