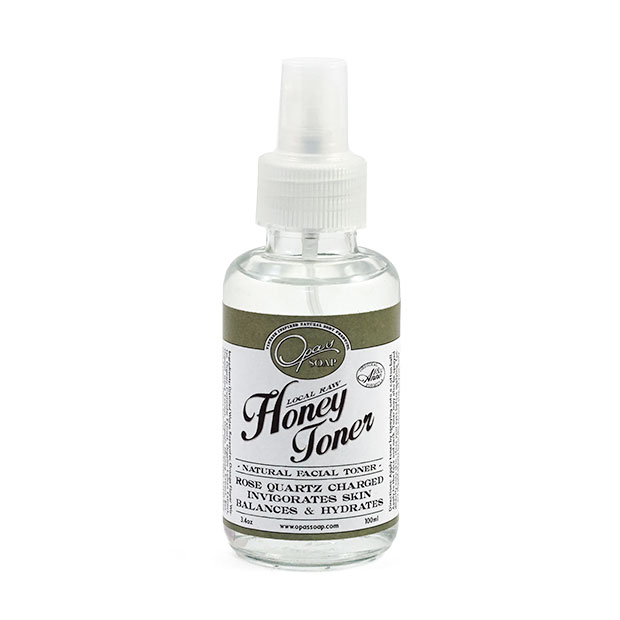 New facial toner helps keep skin hydrated and balanced. Opas Honey Toner is water based designed for all skin types.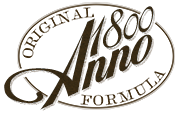 Lemon
Citrus limonum

Nutmeg
Myristica fragrans

Organic Clove Bud
Syzygium aromaticum

Organic Vanilla Bean
Vanilla planifolia sacra

Benzoin

Storax
Liquidambar orientalis

Rose Quartz

Amethyst
Our unique antiseptic toner includes extracts that combat troubled skin including:
dermatitis
whiteheads
pimples
blackheads
dry and acne-prone skin
Lemon, clove, and coriander are known for their antiseptic properties. Rose water provides that skin glow your looking for while aiding hydration and reducing inflammation. Honey acts as a light moisturizer being a wonderful benefit to skin.
We use locally harvested San Francisco artisan raw honey for a burst of rejuvenation and helping to feed the skin with further antioxidants.
Now you can maintain soft supple skin with just one toner.
Oil - free
Alcohol - free
Organic or Wild harvested Ingredients
Raw Honey
Charged with Rose Quartz and Amethyst
40% Recycled Glass Container for absolute pureness
In addition both Rose Quartz and Amethyst are added to our Honey Facial Toner.
Rose Quartz, a variation of quartz, usually a pink translucent stone and comes from the mineral class of oxides. It mainly contains some iron, sodium, aluminum, titanium along with small traces of calcium, manganese, and magnesium.
The rose quartz is revered since ancient times as the stone of love and heart. The Greeks and Romans believed that the gods of love, Cupid and Eros, brought the rose quartz on the earth to the people to give the elementary power of love and reconciliation. To date, the rose quartz has not lost its value in terms of beauty and healing power. In recent years, the special healing powers of rose quartz become more important.
Amethyst is a purple quartz crystal, which has developed its color from traces of iron and the influence of ionizing radiation. The purple color of amethyst ranges from a very bright light pink to a very dark violet. Under the influence of sunlight amethysts lose their color very quickly. Even when heated, they lose their color from turning bright yellow to brownish red even completely colorless.
The name amethyst comes from the Greek (Amethystos) - "the intoxication antagonistic" - and reflects the ancient belief that a carrier to the intoxicating effects of wine was immune.
It is also believed that Rose Quartz and Amethyst have the possibility to energize water. It changes the cluster structure of the water molecules.
Aromatic Scent:

honey, rose, clove

Aromatic Strength:

medium - strong

Benefits:

healing, detoxifying, purifying, circulation, antiseptic

Lasts:

about 20-30 applications

Shelflife:

8 month

Size:

3.4fl.oz (100ml)