The Mercury Report
Written by Thomas on Tuesday, 23 June 2009. Posted in Opas Blog, Health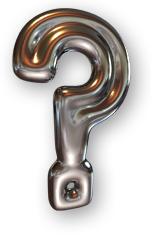 High fructose corn syrup (HFCS) is nowadays a cheap replacement for sugar. More and more products replace safe and natural sugar to chemical refined corn syrup. HFCS might contain traces of mercury, mercury is a neurotoxin and could cause Alzheimer in the long run.
We live in a truly global food system. Our system typically is geared more toward producing lots of cheap calories, and then selling those calories to consumers, than it is toward meeting other goals like reducing fossil fuel use or producing food that is healthy.
In stark relief, new science shows just how blind to healthfulness some processed food makers have been. Just published online in the journal, Environmental Health (http://www.ehjournal.net), is a science commentary reporting that mercury was found in 9 of 20 samples of commercial high fructose corn syrup (HFCS), a common sweetener of foods and beverages. The HFCS came from three different manufacturers.
Mercury is a potent brain toxin that we know accumulates in fish and seafood, although diet is not the only route by which we are exposed. When babies are exposed to elevated mercury in the womb, their brains may develop abnormally, impairing learning abilities and reducing IQ. For these youngest children, the science increasingly suggests there may be no "safe" level of exposure to mercury.
Read the full report by the Institute of Agriculture and Trade Policy on Mercury and High Fructose Syrup:
Example products on the market that contain traces of mercury:
Minute Maid Berry Punch
Nesquik Chocolate Milk
Hershey's Chocolate Syrup
Yoo-hoo Chocolate Drink
Yoplait Strawberry Yogurt
Market Pantry Grape Jelly
Jack Daniel's Barbecue Sauce (Heinz)
Nutri-Grain Strawberry Cereal Bars
Smucker's Strawberry Jelly
Hunt's Tomato Ketchup
Pop-Tarts Frosted Blueberry
Kraft Original Barbecue Sauce
Quaker Oatmeal to Go
Wish-Bone Western Sweet & Smooth Dressing
Manwich Bold Sloppy Joe
Kemps Fat Free Chocolate Milk
Aunt Jemima Original Syrup
For today's aware shopper it seems easier to avoid brand name foods and just read some labels of small scale food producers.
Amalgam Fillings are a whole different topic....
Teeth fillings contain a slight amount of mercury. There are 4000 research papers indicating mercury is a high toxic substance.
Did you know that Soft Drinks are healthier in other countries?
USA
Carbonated Water
High Fructose Corn Syrup
Citric Acid
Sodium Benzoate
Modified Food Starch
Natural and Artificial flavors
Sucrose acetate isobutyrate
Sodium polyphosphates
Coconut oil
Yellow 6
Brominated vegetable oil
Red 40
Dioctyl sodium sulfosuccinate
Italy
Water
Sugar
12% Orange juice
Carbon dioxide
Citric acid
Flavorings
Potassium sorbate
Gum arabic
Ascorbic acid